Our passion lies in getting the biggest exposure of your event or organisation, PROVIDING BUDGETARY VALUE, delivered both personally and efficiently.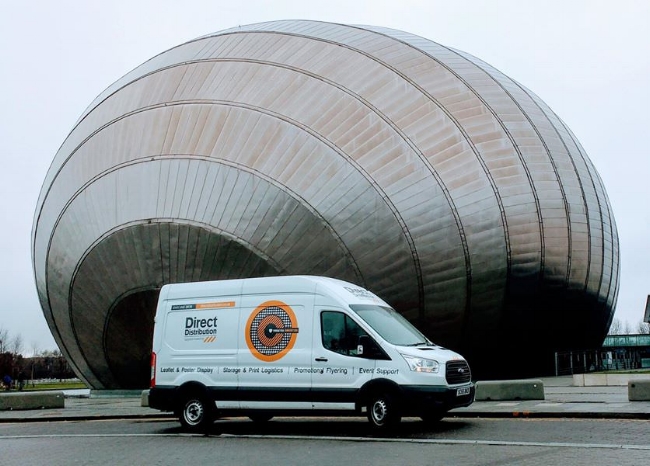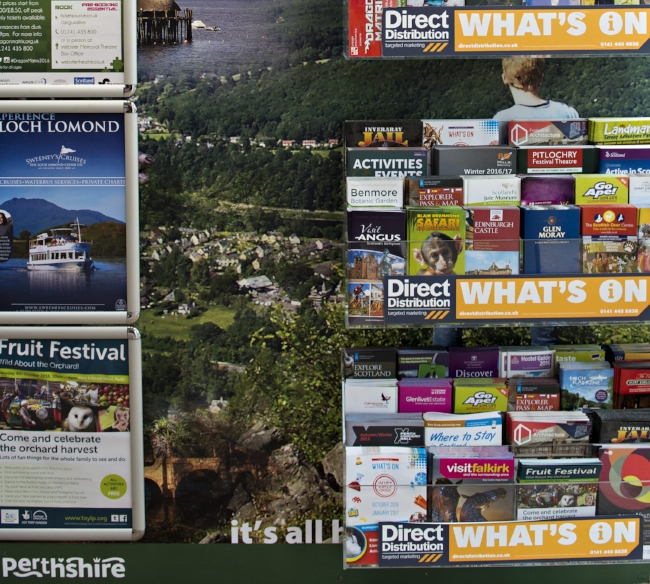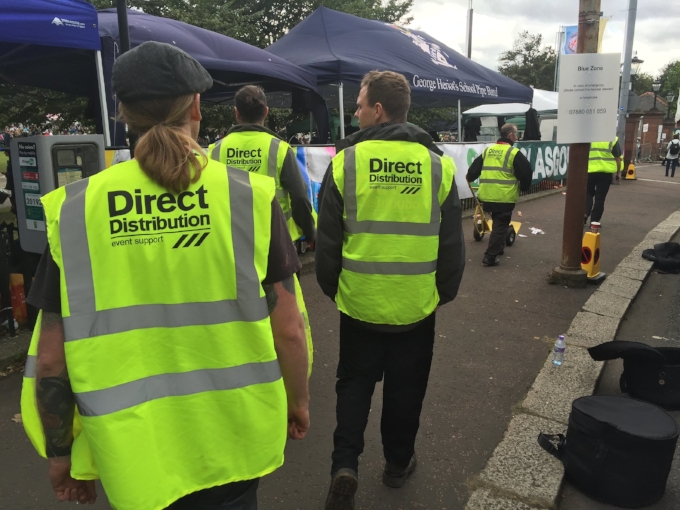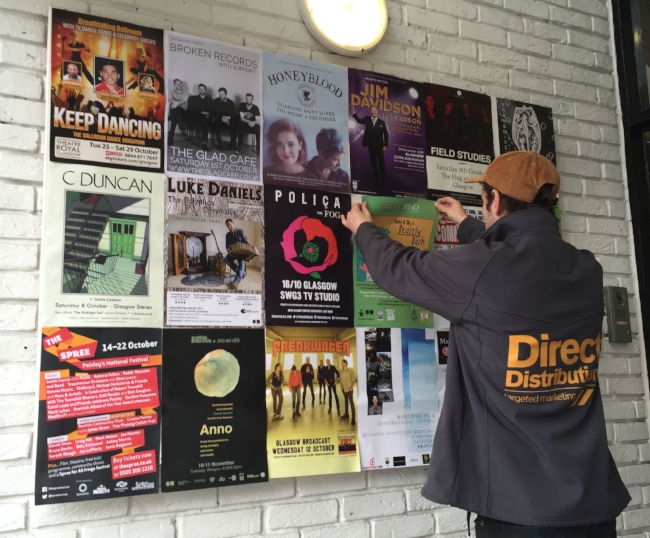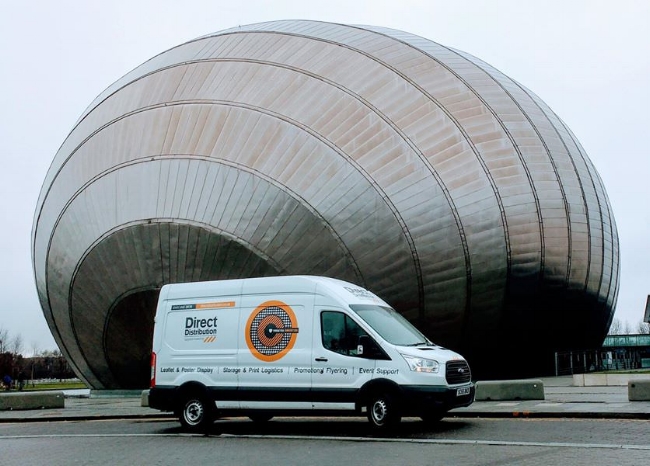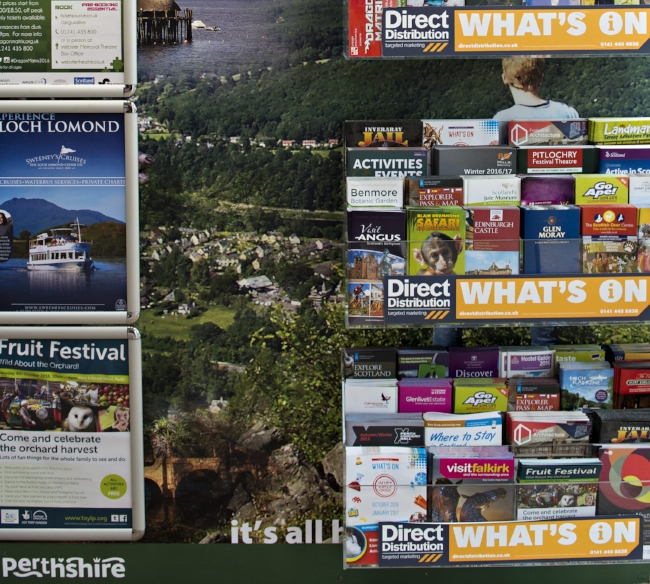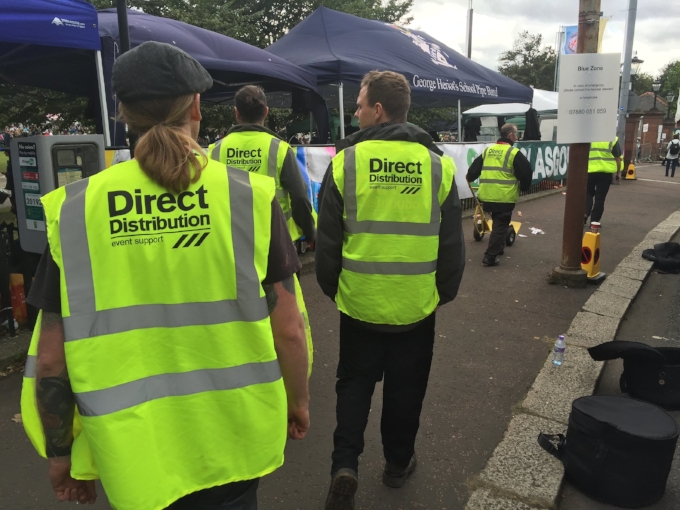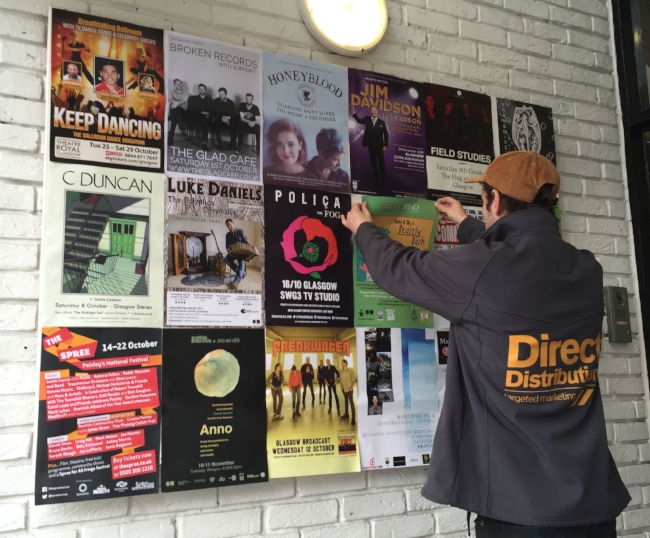 Our services have been developed over the years, informed by valued client feedback and service requests. We know what works to maximise your message in Scotland, whether you're putting on a show, selling a service or product or creating an event of your own.
Always on hand to deal with any queries you may have, we believe in listening to our clients - customers are our business.
Direct Distribution have been in the business of print distribution and display since 1988 and in those years we have devised quality control systems to ensure our customers have peace of mind.
Each area we work in has a dedicated manager keeping in touch with you about your campaign's progress. Our dedicated team is clearly branded when out working and we regularly 'secret shop' to monitor and support them.
We keep full records of who has been where and when and provide reports on request on print pick up to inform your next campaign.
Contact us to find out how we can work together to distribute your marketing materials across Scotland.